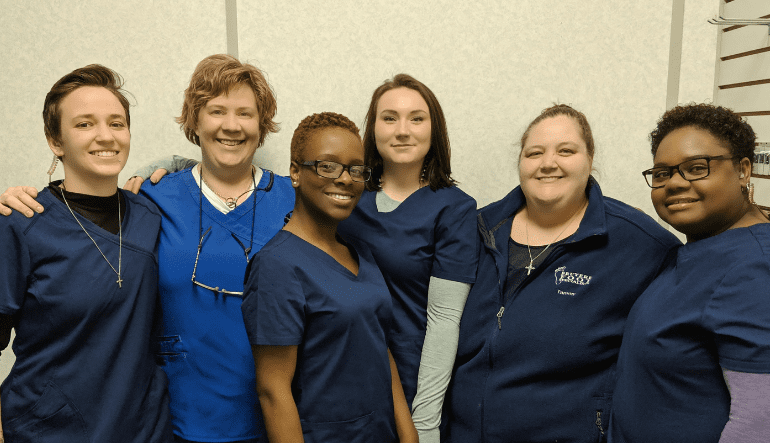 Stefanie Goddyn, D.Ch.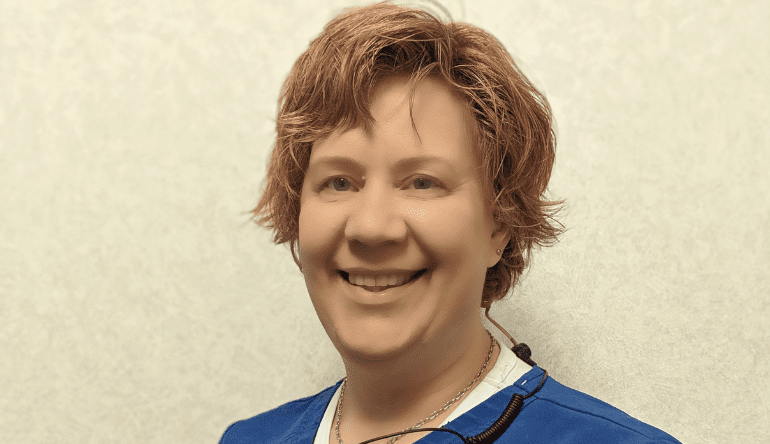 Registered Chiropodist
---
Hi, I'm Stefanie. I am the owner and the Chiropodist. I have been tickling feet for over 31 years now and its still a great joy for me to help people have healthier and more pain-free feet. I started in this field due to my father having an ingrown toenail when I was 16. I saw the foot specialist work on my Dad's toe and I was instantly hooked!!! I have the gift of language: I speak English, French, Flemish and German, I can also say some sentences in Russian, Spanish and some basic Haitian Creole. I am also capable of some basic American Sign Language. A new passion has come to light in the last 2 years: I love to paint. So while you wait in our reception lounge, you can enjoy my paintings! Book an appointment with Tammy to come see me for all your footcare needs! I will do my best to give you relief and try to be as gentle as can be.
Christline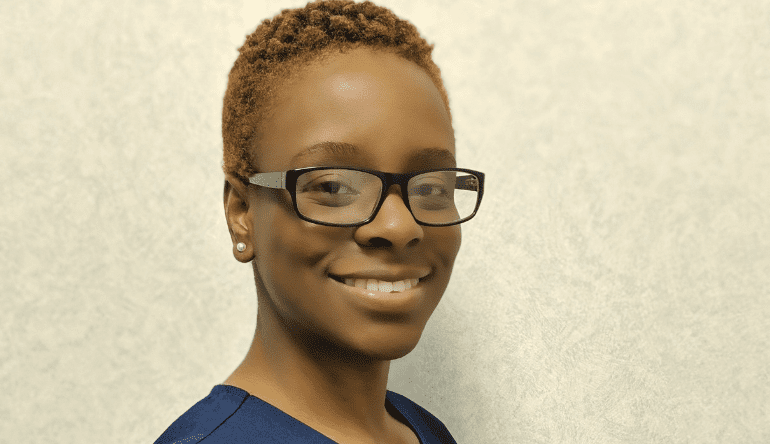 Office Manager
---
Hi, I'm Christline, I am Stefanie's Office Manager. I am a wife and a mother. I have a Bachelor from Ottawa University in Health Sciences and a Minor in Psychology. At a very young age, my parents taught me the importance of taking care of each other to make the world a better place. I chose the Health field to be a part of the team who worked alongside health professionals by helping them provide quality health care. Today, I am proud helping people in the community to maintain a good foot health. I have been working with Stefanie at Bruyere Foot Specialists since 2013 and I'm loving it.
Tammy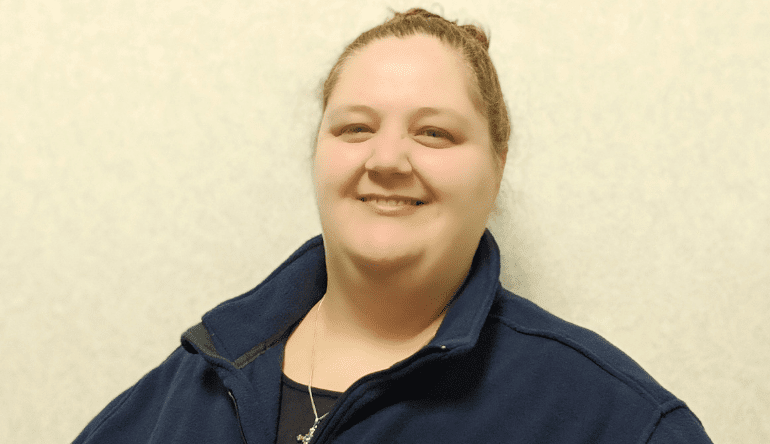 Phone Coordinator
---
Hi, I'm Tammy. Growing up in the small town of Lancaster, Ontario has instilled in me a joy for helping others. I will help you with your appointment needs and answer any questions you might have about your first visit with us. In my spare time I enjoy participating in numerous volunteer work and baking. I have been happily engaged to Andy for many years. Together, we share a feline fur-baby named Tipsy. Call me to book your appointment today!
Marie-Ève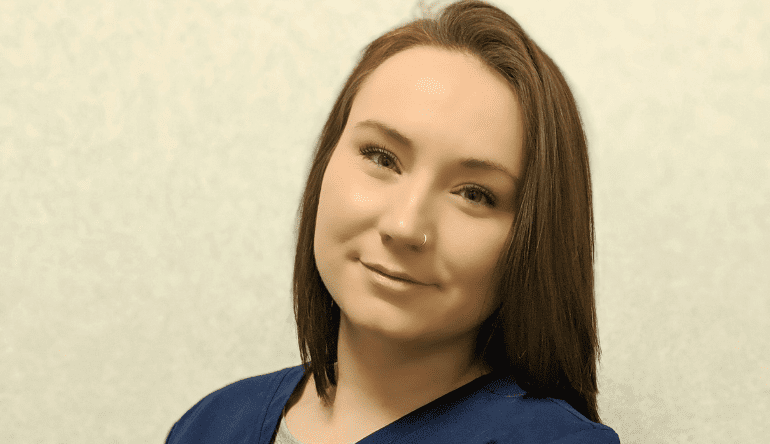 Receptionist
---
Hi there! I'm Marie-Ève and I've been the receptionist at Bruyere Foot Specialists since August of 2015. I was born and raised right here in Ottawa and am always looking forward to experiencing new things and seeing new faces. I am bilingual. I will always greet you with a smile. I will answer any questions you may have, book your next appointment and take care of your receipts for insurance or income tax purposes. Come on in!
Andrea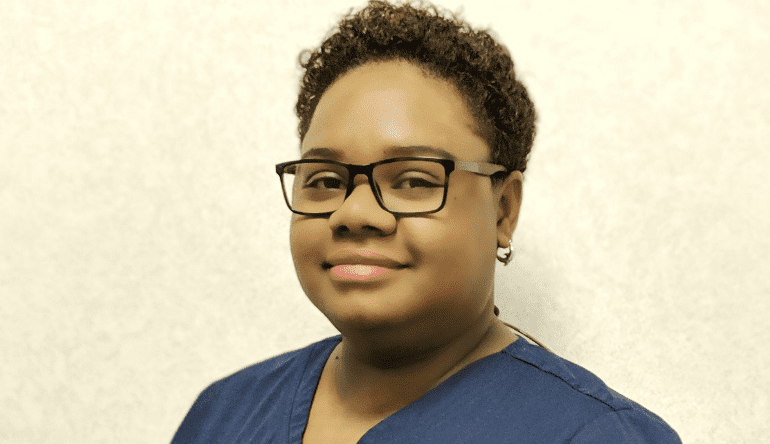 Clinical Assistant
---
Hi, I'm Andrea. I've been working here since March of 2018. I am a clinical assistant and welcome the patients and prepare them for Stefanie. I keep the treatment rooms clean and sterilize instruments. I enjoy getting to know various people and I am the mother of 4 beautiful children.
Geneviève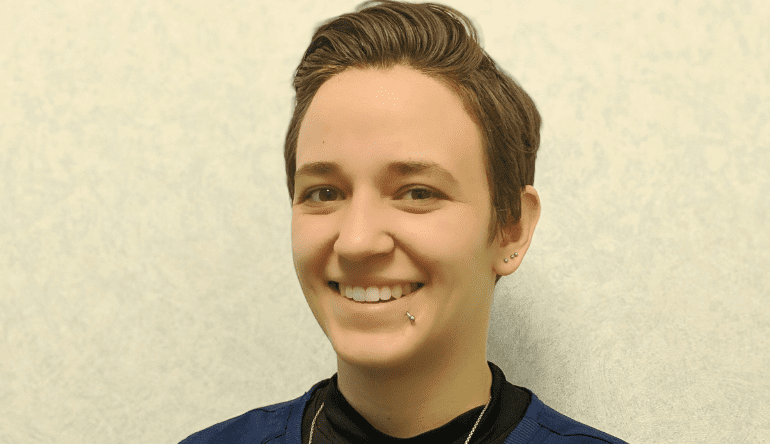 Clinical Assistant
---
Hi, I'm Geneviève. I'm a new assistant at Bruyere Foot Specialists. Being billingual, I will welcome you in either French or English. I am responsible to make sure everything is sterilized and ready for Stefanie to treat your feet. I am graduating University, with a degree in Criminology and Psychology. As well as being a student and a part-time assistant at Bruyere Foot Specialists, I also coach soccer to children. I enjoy working with people. I am friendly, charismatic, and always devoted to making people feel welcome and comfortable during their visit.