Our Mission
We promise to...
Bruyere Foot Specialists started back in 2002 with a staff of 4 Chiropodists and 1 receptionist, and was located in the Elisabeth Bruyere Hospital. In 2007, the 4 Chiropodists each went their own way and Stefanie is now maintaining an amazing clinic with 1 Phone Coordinator, 1 Receptionist, 1 Office Manager and 2 Clinical Assistant to help serve you with the best care possible.
A Chiropodist specializes in the assessment of the foot, and the treatment and prevention of diseases, disorders or dysfunctions of the foot by therapeutic, orthotic or palliative means. Stefanie will do everything you can to help your feet in a non surgical way.
Stefanie is a member in good standing with the College of Chiropodists of Ontario since 1987 (www.cocoo.on.ca)
Provide the highest quality Chiropody foot care to individuals of all ages with the best utilization of our resources. Our goal is: Not only to alleviate pain and help you maintain good foot health but also to educate you to become and active participant in your own foot health.

Value and respect the uniqueness and diversity of all individuals.
Provide a caring and compassionate environment in which a patient's concerns are actively listened to, keeping them well informed and practice good humor.
Our Equipment
Clean and sterilized instruments
Do we use sterilized instruments?  Yes!
We take great care to make sure that any instrument that either contacts or cuts into your skin or nail is sterilized.  Autoclaving (sterilizing under high pressure using hot steam) is the only sure way to sterilize instruments.
Before our instruments are autoclaved we place the instruments in an ultrasonic bath to clean any debris in the crevices or grooves of the instruments.  After the ultrasonic cleaning, the instruments are dried and wrapped in packages that have a special piece of tape on each that changes color when the autoclaving is successful.
Soaking instruments in a disinfectant is not a guaranteed way to kill nail fungus or bacteria.
You will notice that our office opens a sterile package of instruments for every patient every time right in front of you, the patient.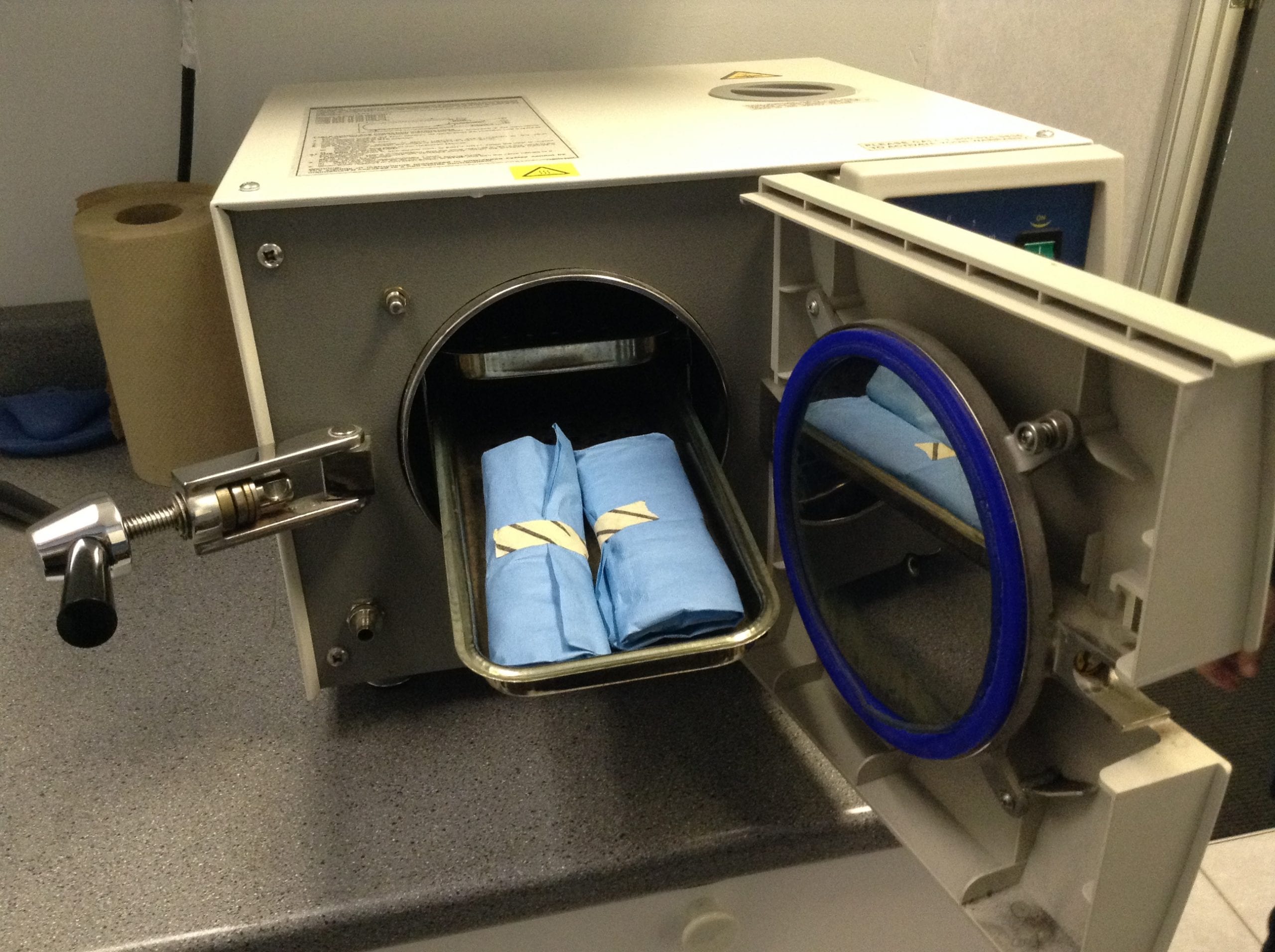 Stefanie Goddyn, D.Ch.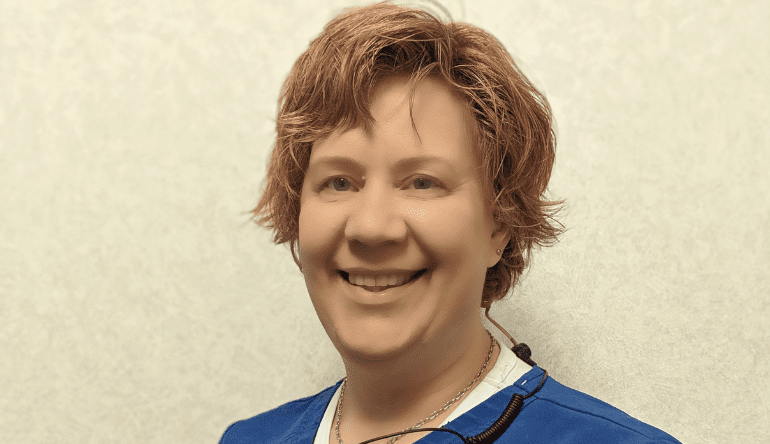 Registered Chiropodist
---
Hi, I'm Stefanie. I am the owner and the Chiropodist. I have been tickling feet for over 31 years now and its still a great joy for me to help people have healthier and more pain-free feet. I started in this field due to my father having an ingrown toenail when I was 16. I saw the foot specialist work on my Dad's toe and I was instantly hooked!!! I have the gift of language: I speak English, French, Flemish and German, I can also say some sentences in Russian, Spanish and some basic Haitian Creole. I am also capable of some basic American Sign Language. A new passion has come to light in the last 2 years: I love to paint. So while you wait in our reception lounge, you can enjoy my paintings! Book an appointment with Tammy to come see me for all your footcare needs! I will do my best to give you relief and try to be as gentle as can be.
Christline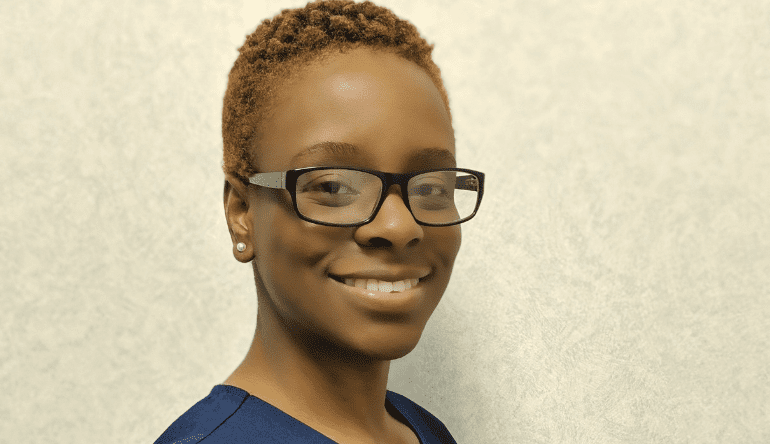 Office Manager
---
Hi, I'm Christline, I am Stefanie's Office Manager. I am a wife and a mother. I have a Bachelor from Ottawa University in Health Sciences and a Minor in Psychology. At a very young age, my parents taught me the importance of taking care of each other to make the world a better place. I chose the Health field to be a part of the team who worked alongside health professionals by helping them provide quality health care. Today, I am proud helping people in the community to maintain a good foot health. It has been 5 years since I'm working with Stefanie at Bruyere Foot Specialists and I'm loving it.
Tammy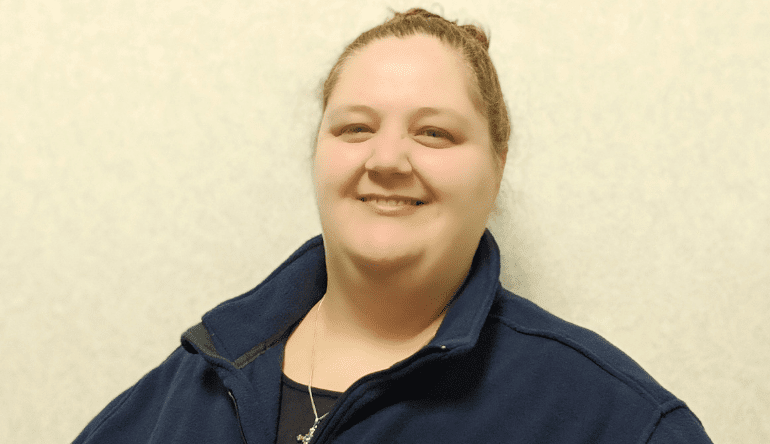 Phone Coordinator
---
Hi, I'm Tammy. Growing up in the small town of Lancaster, Ontario has instilled in me a joy for helping others. I will help you with your appointment needs and answer any questions you might have about your first visit with us. In my spare time I enjoy participating in numerous volunteer work and baking. I have been happily engaged to Andy for many years. Together, we share a feline fur-baby named Tipsy. Call me to book your appointment today!
Marie-Ève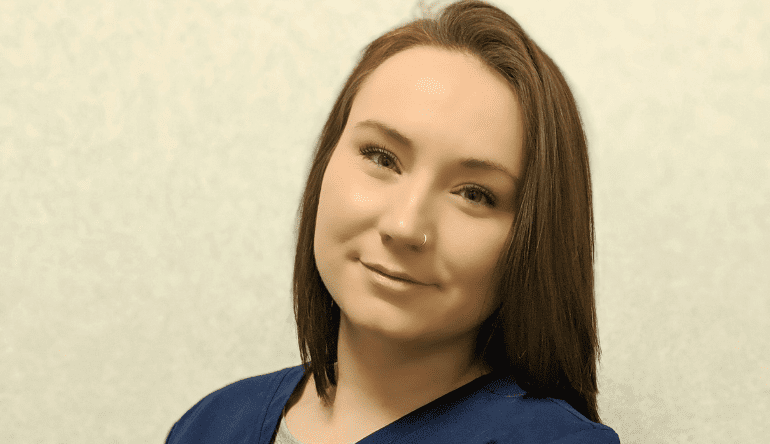 Receptionist
---
Hi there! I'm Marie-Ève and I've been the receptionist at Bruyere Foot Specialists since August of 2015. I was born and raised right here in Ottawa and am always looking forward to experiencing new things and seeing new faces. I am bilingual. I will always greet you with a smile. I will answer any questions you may have, book your next appointment and take care of your receipts for insurance or income tax purposes. Come on in!
Andrea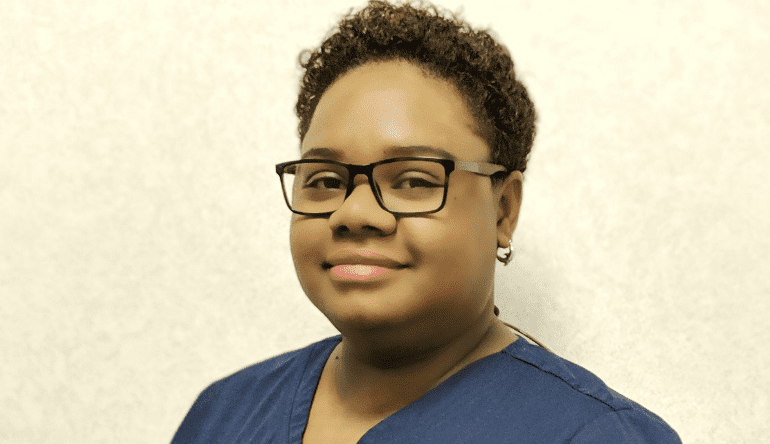 Clinical Assistant
---
Hi, I'm Andrea. I am the newest member of the clinic since March 2018. I am a clinical assistant and welcome the patients and prepare them for Stefanie. I keep the treatment rooms clean and sterilize instruments. I enjoy getting to know various people and I am the mother of 4 beautiful children.
Geneviève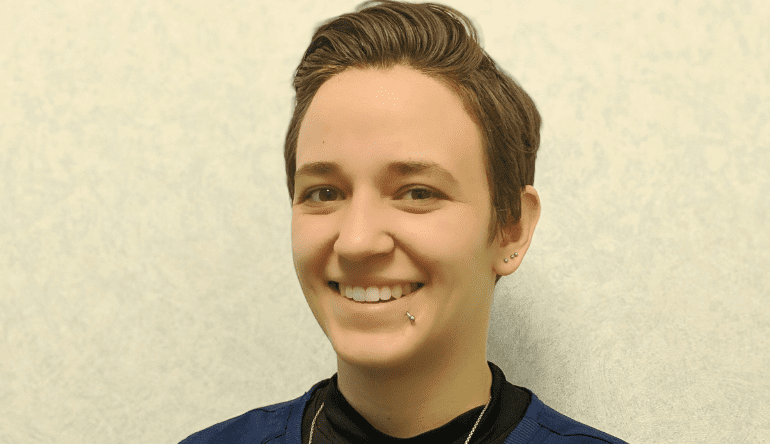 Clinical Assistant
---
Hi, I'm Geneviève. I'm a new assistant at Bruyere Foot Specialists. Being billingual, I will welcome you in either French or English. I am responsible to make sure everything is sterilized and ready for Stefanie to treat your feet. I am graduating University, with a degree in Criminology and Psychology. As well as being a student and a part-time assistant at Bruyere Foot Specialists, I also coach soccer to children. I enjoy working with people. I am friendly, charismatic, and always devoted to making people feel welcome and comfortable during their visit.
Insurance
Chiropody is not covered by OHIP but may be covered by many expended private insurance plans such as Veteran affairs, National Defence, Blue Cross, Sunlife, Manulife, Great West Life, etc… please check if your benefits cover you for Registered Chiropody services.
Payment Options
For your convenience, we accept:
Cash
Visa
Mastercard
American Express
Cheques
Our Staff
Friendly, accommodating staff
Prompt scheduling
Chiropody assistant